Greg Niemeyer will be working with Project Laundry List in the coming month to produce a project at the Venice Bienniale about what clotheslines will look like after sea levels rise in the Maldives. Stay tuned for more information. We are involving old friend of Project Laundry List, Michael Dorsey of Wesleyan University, and new board of directors' member, Marian Dioguardi. Project Laundry List's first donor was artist Sabra Field, who has extensive experience in Italy. We have approached her for ideas and assistance, as well. Stay tuned to this blog as things develop.
Greg Niemeyer studied Classics and Photography in Switzerland and started working with new media when he moved to the Bay Area in 1992. He received his MFA from Stanford University in New Genres (that's what New Media was called at the time) in 1997. At the same time, he founded the Stanford University Digital Art Center (SUDAC), which he directed until 2001, when he was appointed as a professor for New Media at UC Berkeley's Department of Art Practice. At UC Berkeley, he is involved in the Berkeley Center for New Media, CITRIS, and the Data and Democracy Initiative focusing on the critical analysis of the impact of new media on human experiences.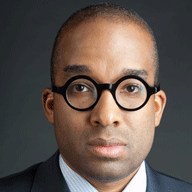 Dr. Michael Dorsey is Visiting Professor of Environmental Studies in the Wesleyan University College of Environment. He is a graduate of the University of Michigan School of Natural Resources and Environment (B.S. & Ph.D.), Yale University's School of Forestry and Environmental Studies (M.F.S.) and The Johns Hopkins University (M.A.). His articles have appeared in Nature; Carbon Market Europe; Journal of the North American Congress on Latin America (NACLA); Capitalism, Nature, Socialism and the Los Angeles Times. He has also authored numerous book chapters for edited volumes. His work focuses on global environmental governance, with particular attention to climate and biodiversity policy. Other interests include understanding how theories underscoring political ecology, political-economy, and institutional and organizational behavior explain and inform myriad efforts to manage the environment and shape sustainable development.
Beyond the academy for more than two decades Dorsey has provided strategic guidance and advice to governments, foundations, firms and a multitude of others on the interplay of multilateral environment policy, finance and economic development matters. In 1992, he was a member of the U.S. State Department Delegation to the United Nations Conference on Environment and Development, "The Earth Summit,"—led by President George H. W. Bush. From 1994-96 he was a task force member of President William Jefferson Clinton's Council on Sustainable Development. A member of the Sierra Club since the mid-1980s, Michael served seven years (from 1997-2003; and from 2009-10) as a Director on the Club's national board. From April 2007 until November 2008 Dr. Dorsey was a member of Senator Barack Obama's energy and environment Presidential campaign team. In July 2010 Lisa Jackson, the US Environmental Protection Agency (US-EPA) Administrator, appointed Dr. Dorsey to the EPA's National Advisory Committee.
Marian Dioguardi's paintings have received local and international attention. She has had solo shows at Rose Gallery Fine Art, Hudson, NY, 2008; Baak Gallery, Cambridge, Ma, 2008. Her work has been included in numerous group shows including the Danforth Museum's, Community of Artist, 2010. Marian Dioguardi has also received numerous awards including the Jean Koch Award, for Painting, 2009, and the Nancy T. Baldwin Award, Drawing, 2008 from the Concord Art Association. Her painting, Little Pink was purchased by The Dana Farber Hospital's permanent art collection which also includes the works of Andy Warhol, Alex Katz and Roy Lichenstien. Marian is a contributing critic to the semi annual Master Drawing Review at the Harvard Graduate School of Design. Her signature laundry line paintings of Venice and Burano were featured in the Italian art journal, Arte In, 9/2008 in the article titled, "Magica Marian" (Magical Marian). For more information about Marian Dioguardi, please visit her website.